9 Shocking Facts about Dog Treats
We all love our dog friends. It feels good to spoil them with some yummy treats and watch their tails wag in appreciation, right? Most dogs will happily eat whatever is put in front of them, whether that's a chocolate cookie or KFC leftovers. But don't be fooled – dogs suffer the consequences of poor dietary choices, just like us.
40% of dogs in the US are now obese and 46% die of cancer. As if that weren't enough, kidney, heart, and liver disease are widespread. We're not saying this to scare you – we're saying it to push you into action. It's time to have a long, hard think about what we feed our dogs, who depend on us so much.
Many dog foods and treats have long lists of ingredients you might not recognize, so be sure to watch out for the following ingredients.
1 - Butylated Hydroxyanisole (BHA) and Butylated Hydroxytoluene (BHT)
BHA and BHT are chemicals added to food as preservatives. They prevent the oxidization of fats that can make foods become rancid and lose flavor, color, odor, and nutrition. That might not sound so bad– unfortunately, these chemicals are also carcinogenic.
And guess what? They're prevalent in the treats we give to our beloved dogs.
Although the Food and DrugAdministration (FDA) considers these preservatives safe at low doses, some dogs regularly are consuming these chemicals. Think it's best to steer clear, don't you?
2 – Ethoxyquin
Ethoxyquin is another synthetic chemical that preserves the fats in dog food. Again, the FDA has passed this chemical as safe to use in animal feed, but there's good reason to be concerned.
Excessive consumption of ethoxyquin is associated with the build-up of hemoglobin pigment in the liver and elevated liver enzymes in the blood. For the non-scientists out there, that's bad news. The additive is banned from use in human food, so why would you risk exposing an animal to it?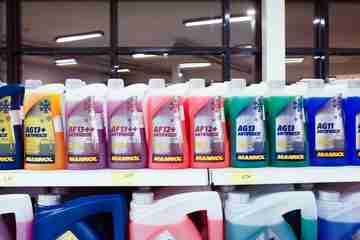 3 - Propylene Glycol
Some manufacturers add propylene glycol to dog treats as a softening or moistening ingredient. Worryingly, the chemical is derived from ethylene glycol, commonly known as anti-freeze – dangerous because the liver converts it into other toxic chemicals. Nasty.
Although approved for use, we doubt many owners would be happy to include propylene glycol in their dogs' diet if they realized what it was made of.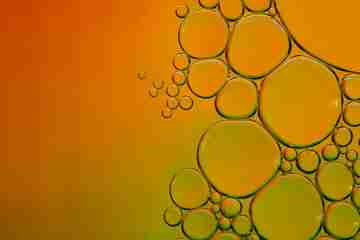 4 – Tertiary Butylhydroquine (TBHQ)
TBHQ is another synthetic preservative used to increase the shelf life of dog food. Some studies have linked it with the growth of pre-cancerous stomach tumors. Need we say more?
5- Propyl Gallate
Yet another chemical preservative of dog food, scientists think propyl gallate mimics the negative effects of the female hormone estrogen. Don't mess around with hormones, kids.
There are concerns propyl gallate could adversely affect reproductive health – and if there's one thing the world doesn't need, it's fewer puppies. Naturally, it's considered safe by the FDA, Noticing a pattern yet?
6 - Food Colourings
Food dyes make products look more appealing to us humans, but it's doubtful your dog is interested in such things!
The addition of Blue 2, Red 40, Yellow5 and 6, and caramel color to foods can have serious health consequences. Hypersensitivity, allergies, behavioral problems, and even cancer all have links to these chemical colorings. Are those multi-colored dog treats worth it?
7 – Monosodium Glutamate (MSG)
MSG is a common ingredient in some pet and human foods, serving as a flavor enhancer. But the tastiness comes at a cost.
MSG can be an allergen for many humans and animals. Besides, there's no reason to add it to foods that contain good, quality ingredients.
8 – Sodium Hexametaphosphate
Feeling overwhelmed yet? Don't worry, we're almost finished.
Sodium hexametaphosphate is added to pet treats sometimes for dental health and tartar control. Of course, we all want to look after the pearly whites of our dogs, but not if it means exposing them to harmful ingredients.
Animal studies have shown that sodium hexametaphosphate can cause adverse changes to the kidneys, bone decalcification, and skin irritations. Maybe it would be better to get into the routine of brushing your dog's teeth rather than using dodgy pet treats to do the work for you. Think of it as a bonding opportunity!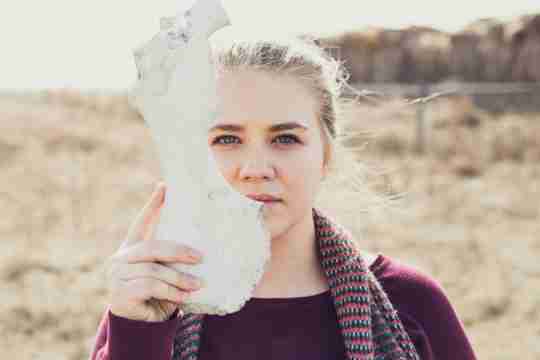 9 – Carrageenan
This seemingly natural food is derived from seaweed. It's a common feature in dog and human foods alike, which use it as an emulsifier, thickener, and moistener.
However, carrageenan has no food value– in fact, it's indigestible. It can cause gastrointestinal inflammation, which could lead to ulcers, intestinal lesions, and possibly even colon cancer. Yeah, probably best to steer clear.
Other considerations about dog treats
As if the long list of chemicals we've just presented wasn't scary enough, you also have to worry about feed-grade ingredients. It might sound like feed-grade ingredients are designed to be eaten – but honestly, it's not advisable.
Many "feed-grade" dog treats contain dead and diseased we'd never seen in the human food supply chain. These poor quality ingredients require more processing and additives.
But don't go thinking the solution is to give your pet human food instead. Not all human foods are good for dogs! For instance, onions, grapes, raisins, chocolate, and the sweetener Xylitol are all toxic for dogs.
The solution
Here at The Dapper Dog Box, we've come up with a solution. We source healthy treats you and your dog will love and deliver them to your door. Unlike the brands available in your local pet store, we put your furry best friend first.
All our treats are from small companies, made in America, and contain minimal ingredients. You can even customize your selection by telling us the size of your dog and any allergies.
Save time on sourcing the right products by placing a subscription so you can look forward to receiving an exciting package of carefully selected treats each month. As well as being good for you and your dog, every box sold helps to support dog shelter rehoming charities in the USA.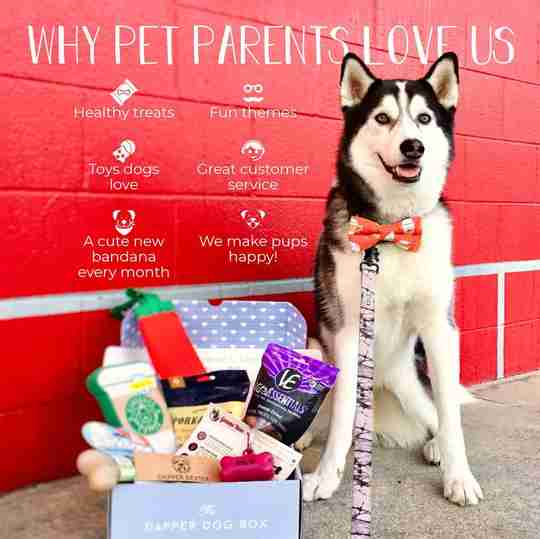 HOW IT WORKS
Receive a box of 5 high quality and healthy goodies for your dog
2 Toys
2 Treats
1 Limited Edition Bandana (Now with Tie Straps)